Your ephemeral restaurant near Bordeaux
The Izakaya concept is back at Domaine de Raba in April!
With family, friends or lovers, the Domaine de Raba invites you to discover its ephemeral restaurant, which changes with the seasons. With dishes to share, or for a quick snack, the Domaine de Raba opens the doors of its various temporary restaurants throughout the year.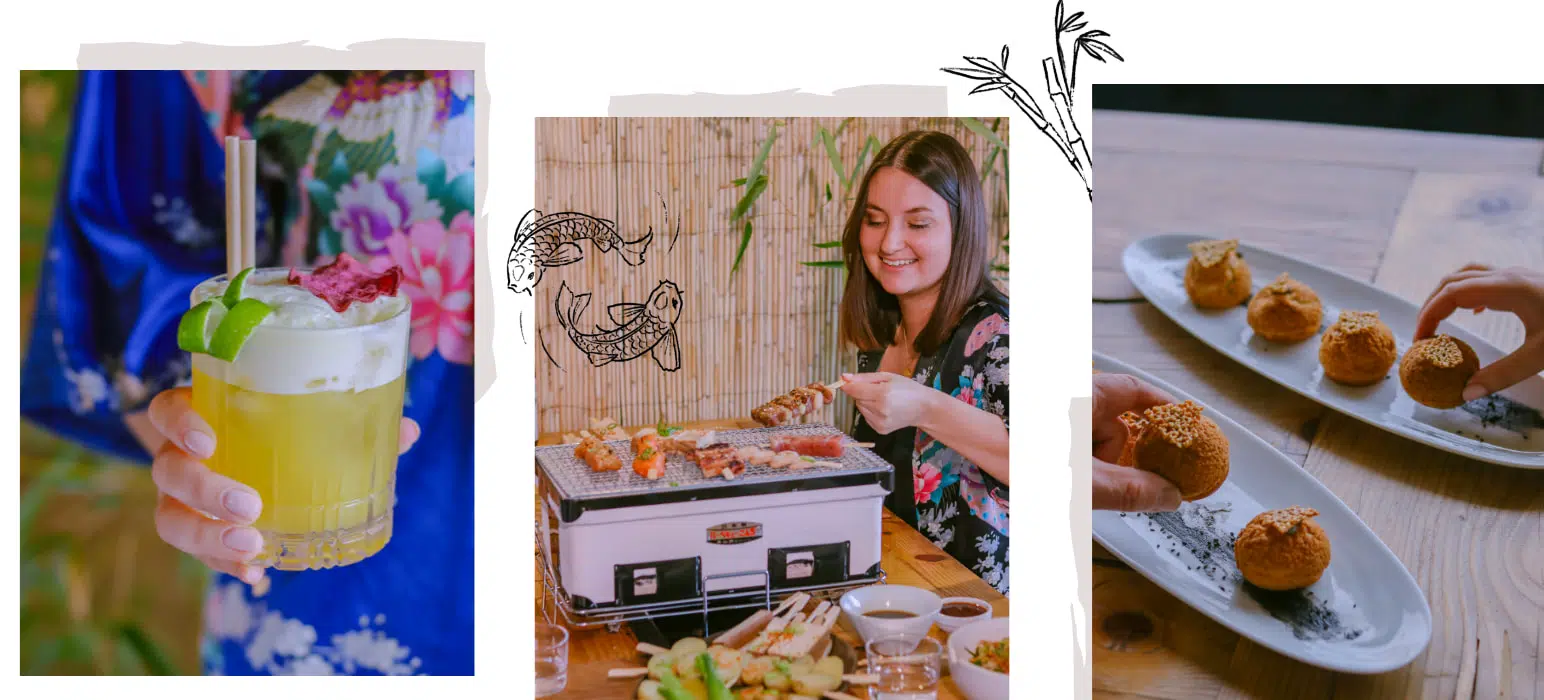 Fasten your seatbelts, departure imminent, direction to the land of the rising sun!
To celebrate the reopening of our House, our Ephemeral Restaurant takes you on a journey…
Both friendly and popular, our team revisits Isakaya cuisine: delicious zen-sai to share cooked on a charcoal barbecue to reveal their unique flavour…
Enjoy a healthy, comforting and varied menu with family or friends: Gyoza, Tempura, Teriyaki, land, sea or vegan, maki and california, accompanied by sake, beer and green tea!
Open wednesday to Sunday evenings
From 7.00pm to 10.00pm