Embark on a culinary voyage!
Embark on a culinary voyage! In the dining room, in our comfortable lounges or on our terrace, sit back and enjoy the warm, peaceful atmosphere of Les Petits Caprices! Discover our cosmopolitan menu, a true culinary voyage: timeless bistro favourites, tapas from around the world, but also delicacies from childhood… A moment of pure pleasure to be experienced in the heart of the pavilion.
Open every day from 10am to 10pm
Take a unique taste tour of the world!
Like the world around us, our restaurant menu evolves over time. This allows us to shed light on different countries over the months and to adapt to the seasonal produce grown around the estate. Apart from a few of our specialities that remain on the menu at all times, such as our planks and our famous Raba Burger, the rest are likely to make way for new dishes to delight our taste buds!
Wine: one of our priorities
Les Petits Caprices pays particular attention to the wines that will enhance our delicious dishes. Find the wine from our wide selection that goes best with the dishes you're enjoying. Whites, rosés, reds, Burgundy, Bordeaux, etc.: you're bound to find the perfect wine to accompany your exceptional meal!
Millésime has introduced the Éc(h)o label in its various establishments, symbolising Wellness through its cuisine, body care and sports activities. Our menu includes a number of dishes bearing the Ec(h)o label. But what does it mean? These Ec(h)o labelled dishes are in fact culinary creations that combine taste, pleasure and balance. They are proof that gourmet pleasure and a balanced diet can go hand in hand, to the delight of your body and your palate.
Travel in sumptuous surroundings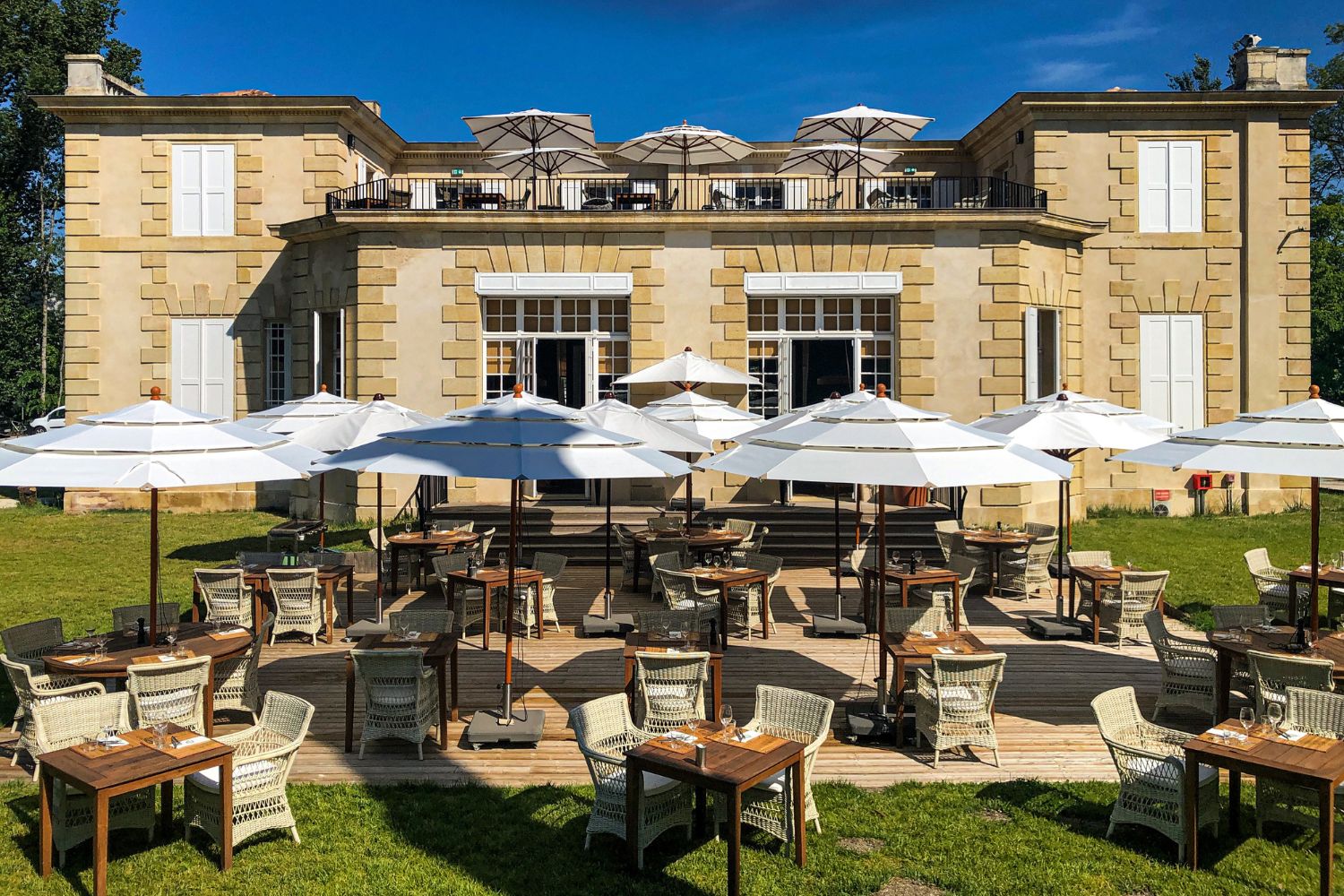 On the outskirts of Bordeaux, the Domaine de Raba offers a unique experience in the heart of a lush natural setting. The exceptional Les Petits Caprices restaurant is set in a secluded spot in the middle of the town of Talence. All around you, let yourself be carried away by the immensity of the estate's park and its lake. Domaine de Raba also has two other restaurants with different atmospheres, a cocktail bar, a boutique, a cinema and a wellness area with a spa.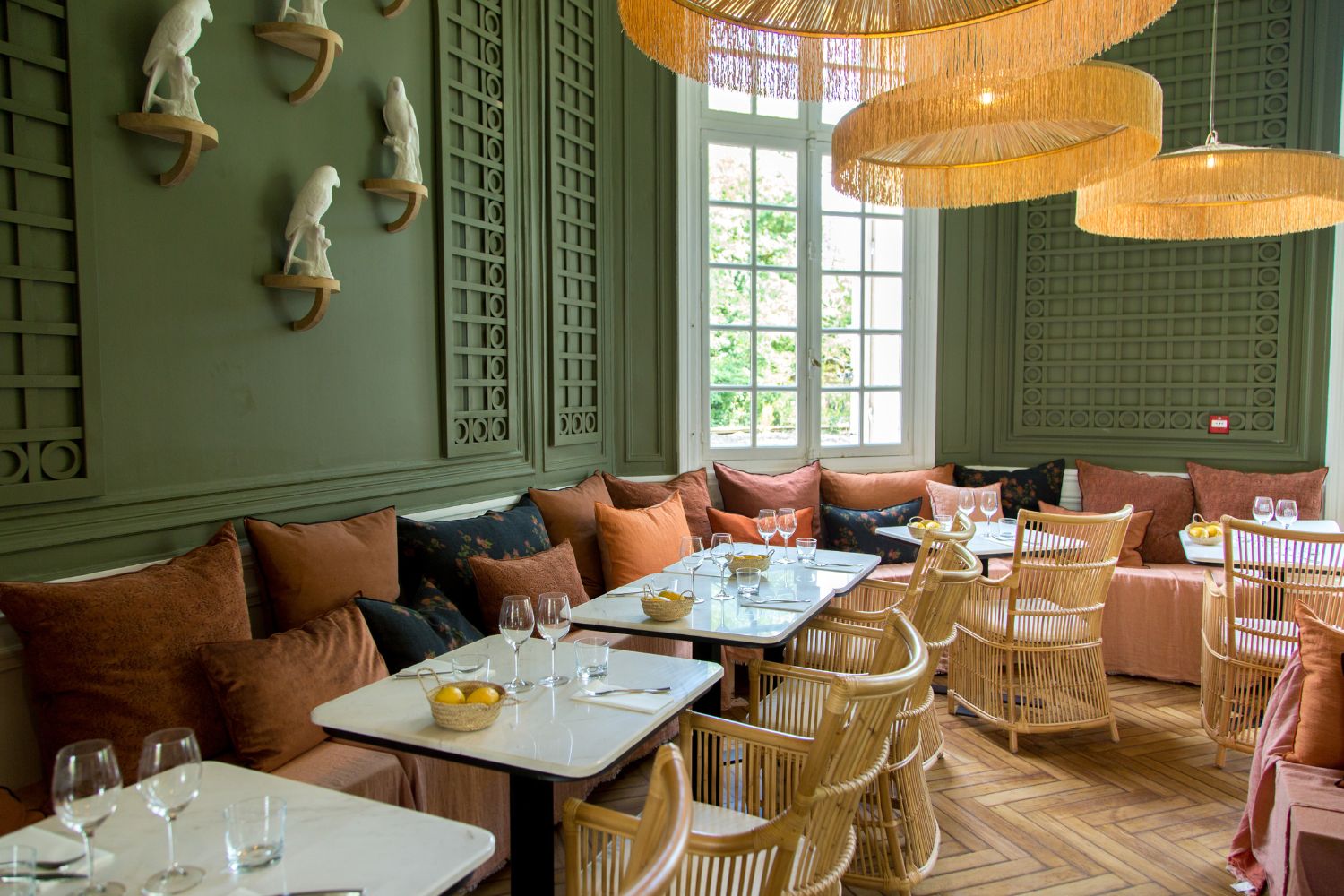 A warm and soothing decor
Les Petits Caprices offers a relaxed and calm setting to ensure that every customer feels at ease during their tasting experience. You can have lunch or dinner either in the dining room or in one of our comfortable lounges. This allows you to choose the space best suited to your desires and your meal. With a playlist designed for each space.