Discover our New Ephemeral Restaurant Izakaya!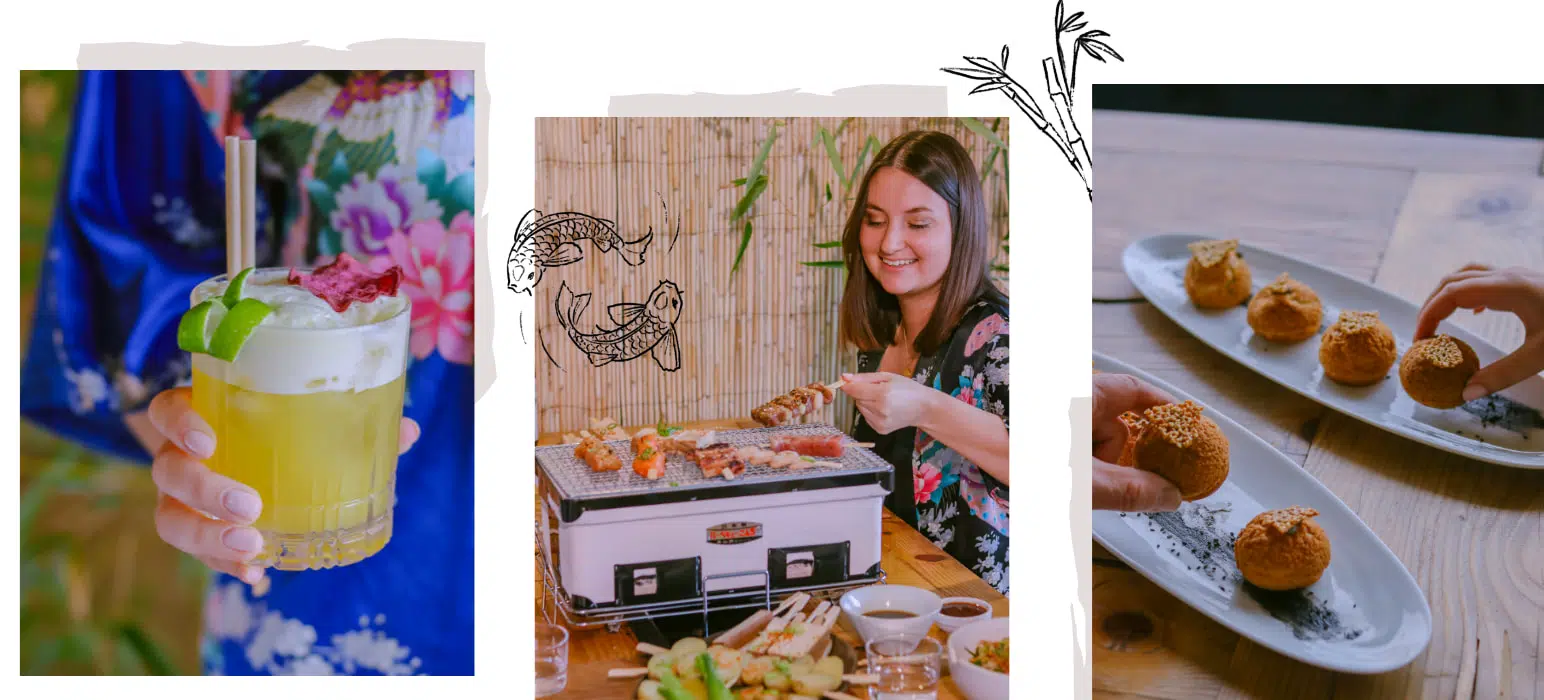 Attach your seatbelts, departure imminent, direction the land of the rising sun!
To celebrate the Spring season, our Ephemeral Restaurant takes you on a journey… Both friendly and popular, our Chef Olivier Peyronnet and his team revisit Isakaya cuisine: delicious zen-sai to share cooked on a charcoal barbecue to reveal their unique flavour!
Enjoy a healthy, comforting and varied menu with family or friends: Gyoza, Tempura, Teriyaki (land, sea or vegan), maki and california, accompanied by sake, beer and green tea.
Take your tickets to Japan, a guaranteed escape at the gates of Bordeaux!
Open every evening
from Tuesday to Saturday